History & Innovations
History
nanoplus Nanosystems and Technologies GmbH, Germany, is an ISO 9001:14001 certified supplier of semiconductor devices and one of the leading manufacturers of lasers for gas sensing applications.
The success of nanoplus is based on a unique and patented concept for the fabrication of DFB laser sources.
nanoplus is a SME and was founded in 1998 as a spin off from Würzburg University. The following overview quickly outlines the history of nanoplus:
nanoplus site Gerbrunn
nanoplus site at Meiningen
nanoplus America, Inc. office in Boulder, Colorado
February 1999 - Foundation of nanoplus Nanosystems and Technologies GmbH
Starting point: license agreement for laterally coupled DFB lasers
Since then: continuous upgrade in equipment and products
September 2001 – Start of device production at production facility in Gerbrunn
First 250 m2 clean room facility established including complete process line for laser fabrication and corresponding device characterization
January 2009 – New production facility in Meiningen
Processing site for expanded capacity
January 2014 – Second clean room facilities in Meiningen completed
Equipped for high volume production
January 2017 – nanoplus opens US subsidiary in Boulder, Colorado
nanoplus America, Inc.
Offers all high-precision lasers and OEM modules of nanoplus
Provides technological advice, sales assistance and after sales service
Includes small scale production and characterization laboratory
nanoplus today - One of the leading manufacturers of laser sources for gas sensing

Within less than 20 years nanoplus has become the worldwide no. 1 for DFB laser sources in the gas sensing business. We are the key supplier for the top equipment manufacturers in the gas sensing industry.
Take a virtual tour of nanoplus
Highlights & Innovations
Being at the forefront of developing laser technology, nanoplus is proud to have introduced the worldwide firsts:

2021
2020


2018
2015
2014
2012
2012
2009
2009


2008
2006
2006
2004
2003
2001
1999

cw MIR LEDs (also known as ICLED) and DFB ICLs up to 6.5 µm
Superluminescent Diodes (SLD) from 760 nm to 2900 nm
High-Power Fabry-Pérot Lasers up to 1 W
cw MIR-LEDs in the 3 µm to 5 µm range
Compact collimation module and point gas sensor module for OEM applications
ICL performance records: including shortest (2.7 µm) and longest (5.2 µm) DFB emission wavelength
First ICL DFB devices made commercially available, licence agreement with U.S. NRL
Prism Award for "Green Photonics and Sustainable Energy" for record long wavelength DFB laser diodes
Longest wavelength GaSb based DFB devices at 2.9 µm
DFB laser diodes for Cs clock applications at 852 nm and 894 nm
with 100 mW output power and linewidth < 1 MHz demonstrated
Space-qualified 2.7 µm laser diode package for NASA Mars Science Laboratory mission
Demonstration of temperature insensitive 1.3 µm Quantum Dot DFB lasers for 10 GBit/s transmission
Widely tunable QCLs at 10.7 µm demonstrated
Long wavelength GaSb based DFB devices at 2740 nm
Long wavelength GaSb based DFB devices at 2330 nm
1310 nm DFB emission demonstrated based on quantum dot active material
First commercial single mode laser based on metal grating concept
NASA Mars Rover Curiosity with nanoplus laser in TDLS module SAM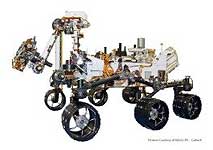 nanoplus Prism Award for Green Photonics 2012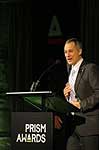 EPIC Online Technology Meeting on Increasingly Important Role for Mid-Infrared Photonics

Watch Dr. Johannes Koeth's talk on nanoplus Distributed Feedback and Fabry-Pérot Lasers, Superluminescent Diodes and Mid-Infrared LEDs