News
Image: Lens on cap
09/10/2021
New OEM-collimation on TO66 header
nanoplus introduces a free space header with integrated collimation for OEM laser applications in gas sensing. The new laser package consists of a TO66 header, hermetically sealed with a cap and a collimating lens on top. "Lens on cap" is available for any customized wavelength between 1850 nm and 6500nm. The divergence angle of the laser beam is less than 4 mrad!
Contact us to learn more!
Image: TO66 header with cap
nanoplus has recently introduced several new light sources. We now offer superluminescent diodes from 760 nm to 2900 nm, high-power Fabry-Pérot lasers up to 1 W as well as mid-infrared leds (also known as ICLEDs) from 2800 nm to 6500 nm.
The devices are are specially designed and characterized to fit your requirements. Let us know your needs!
Image: Dr. Ruth Houbertz, CEO of MPO, and Dr. Johannes Koeth, CEO of nanoplus
12/16/2019
Production agreement between nanoplus and Multiphoton Optics GmbH
On December 16, 2019, nanoplus Nanosystems and Technologies GmbH (nanoplus) from Gerbrunn and Multiphoton Optics GmbH (MPO) from Würzburg closed a production agreement to produce miniaturized optics on laser sources for IR sensor technology using MPO technology. This is the first time that the two-photon polymerization (2PP) process of pioneer MPO is used worldwide for the industrial production of miniaturized components in a pay-per-use model.
12/17/2018
Thank you to our customers and partners!
This year, nanoplus celebrated the 20 years anniversary of its founding as well as the 10 year anniversay of its subsidiary in Meiningen.
In 1998, nanoplus started with the commercial production of laterally coupled distributed feedback lasers.
Our devices feature
• all λ from 760 nm to 14 μm
• large tuning coefficient
• customized solutions which fit into your idea
We are proud that our DFB lasers paved the way for numerous gas sensing applications in the industry which became state-of-the-art.
Image: Airbus team applauds Sentinel-5P take off, Credit: Airbus
Image: Scientists at TNO celebrating Tropomi launch, Credit: TNO
Image: Sentinel-5 precursor flying Tropomi, Credit: ESA
Image: TROPOMI laser diode assembly at Airbus, Credit: Airbus
10/25/2017
Congratulations ESA on Sentinel-5P take off
Fascination space - after the launch of the Mars Rover in November 2011, nanoplus lasers are again part of a prestigious space project. This time, our lasers are on board of the TROPOMI (Tropospheric Monitoring Instrument) which is the single payload of the Copernicus Sentinel-5 Precursor satellite.
nanoplus congratulates the project team under The Netherlands and ESA aegis to the successful launch of its Copernicus satellite on October 13th, 2017, from Plesetsk, Russia.
We are excited that our lasers are part of this important mission on monitoring air quality around the globe. According to the project motto "Observing our future", we will follow Tropomi's results with great interest.


Observing our future - TROPOMI
TROPOMI will monitor air quality around the earth to cater the scientific and operational community, which is involved in climate and weather. The data it collects will help to refine e. g. air quality forecasts, environmental hazard and UV warnings as well as operational weather forecasts. A further major objective of the mission is to better evaluate the impact of trace gas emissions on climate change.
On a daily basis, Tropomi will quantify the principal tropospheric pollutants: O3, NO2, CO, HCHO and SO2. At the same time, it will measure the two main greenhouse gases, tropospheric O3 and CH4. Various parameters of aerosols will equally be examined, as they influence climate change and pollution of the troposphere.
According to ESA TROPOMI is a "space-borne, nadir-viewing, imaging spectrometer sensing ultraviolet (UV), visible (VIS), near (NIR) and short-wavelength infrared (SWIR)". With passive remote sensing techniques TROPOMI determines at the top of atmosphere the solar radiation reflected by and radiated from earth.
The Copernicus satellite pioneers a series of atmospheric composition Sentinels and has started on a mission of seven years. It is a joint project of Airbus Defence and Space, KNMI (The Royal Netherlands Meteorological Institute), SRON (Netherlands Institute for Space Research) and TNO (The Netherlands Organisation for applied scientific research). The space mission was assigned by NSO (Netherlands Space Office) and ESA (European Space Agency).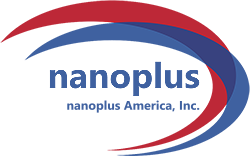 08/03/2017
nanoplus America, Inc.
nanoplus has recently opened a subsidiary in Boulder, Colorado, which will cater the American market.
At nanoplus, we are convinced that personal contact is essential to understand and solve your laser needs. We have made the experience with many customers that laser specifications are best discussed on-site - in your laboratory or production unit. The insight into the technological particularities of your product allows us to design a tailor-made laser for you.
nanoplus, hence, decided to open a subsidiary in the United States, where the need for our lasers has been growing at accelerating speed. We will support our US customers with more comprehensive service on the spot, faster delivery time and immediate accessibility.
Face-to-face communication is the key for us to create a long lasting customer relationship with you based on mutual trust.
nanoplus America, Inc. offers the complete range of nanoplus lasers and OEM modules. We have equally started to build a small scale production and characterization laboratory at the new facility.
Visit or contact nanoplus America, Inc.:
Image: Agreement between ACTS and nanoplus; from left to right: Michael Willis (KEA Technologies for ACTS), Lars Hildebrandt (nanoplus), Len Cech (TK Holdings), Abdullatif Zaouk (KEA Technologies for ACTS), Johannes Koeth (nanoplus), Michael Legge (nanoplus), Derek Treese (TruTouch), Christian Forchel (nanoplus)
07/03/2016
Collaboration with Automotive Coalition for Traffic Safety (ACTS)
GERBRUNN, GERMANY - nanoplus is proud to expand its collaboration with the Automotive Coalition for Traffic
Safety (ACTS) in the United States. In May 2016, ACTS officially authorized nanoplus to start the second phase of developing innovative lasers for a touch-based alcohol sensor in cooperation with TK Holdings Inc. and TruTouch Technologies, Inc.. This project is part of the U.S Department of Transportation's National Highway Traffic Safety Administration's (NHTSA) program for a Driver Alcohol Detection System for Safety (DADSS).

DADSS focuses on the development of technology that will prevent alcohol–impaired drivers from moving their cars. When ready, the alcohol detection system will be made available as a safety option in new vehicles – like automatic braking, lane departure warning, and other advanced driver assist vehicle technologies.
In 2014, 9,967 people were killed in the United States in car crashes involving drunk drivers. In the past 30 years, 401,404 people have died in drunk-driving crashes. With an accurate and reliable alcohol detection system, such numbers could soon belong to the past.
Two different technologies that measure the driver's blood alcohol content are being research: a breath-based system, placed in the driver's side door or in the steering column, which will measure the concentration of alcohol molecules in the driver's exhaled breath; and a touch-based system that measures alcohol content by shining a beam of infrared light onto a driver's fingertip when it is placed on the car's ignition button or on the gear shift.
A video published by the DADSS research program illustrates these technologies. More information may be found at www.dadss.org.
nanoplus is excited to contribute to this life saving project with our know-how as a specialist for semiconductor lasers.